Testimonials

Krista was an absolutely a joy to work with. She was very responsive and timely, making sure we received our order within the window we had allotted. The blankets we ordered with our logo came out beautifully and I'll be sure to use them again in the future.

Promotional mugs turned out great! Krista was a great help throughout the process. Thanks!

I just wanted to say thank you for all of your help. You made finding the right promo products a breeze. I'm usually overwhelmed by all of the choices but your presentation with suggestions simplified my job tremendously. The spinners, clips and bags turned out fabulous. We'll be returning for sure. Thanks again!

You guys are awesome!

Krista at Ink Splash Promos was wonderful! She was very easy to communicate with and truly cares that you get the product you envisioned! To clarify some product details, we even made up some new terms that made sense only to us! She stayed in touch and let me know when my product was successfully ordered and shipped. I found her to be patient and extremely helpful. After only two transactions I can confidently say that Ink Splash Promos is a partner to their clients and an asset to anyone's team! Needless to say, I would definitely recommend this company to others.

Great customer service and high quality products. Highly recommend!

very responsive and easy to work with!!

We received our custom cups today and couldn't be happier. Our logo looks terrific and the cups actually came earlier than expected. Customer service was incredibly friendly and helpful and prices were better than anyone else. Will definitely be making Ink Splash Promos our go to for all our promo items. Thank you!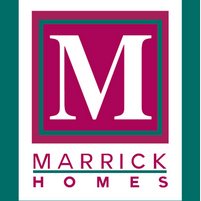 "It was more than a pleasure to work with Ink Splash Promos. From designing our custom water bottle labels, to delivery of the product, the process was flawless! I recommend Ink Splash Promos to anyone looking to give a little personal touch to their business. Great people, Great company, Great product!"
Marrick Homes - Prince Frederick, MD