How Do Promotional Products Rank in 2017?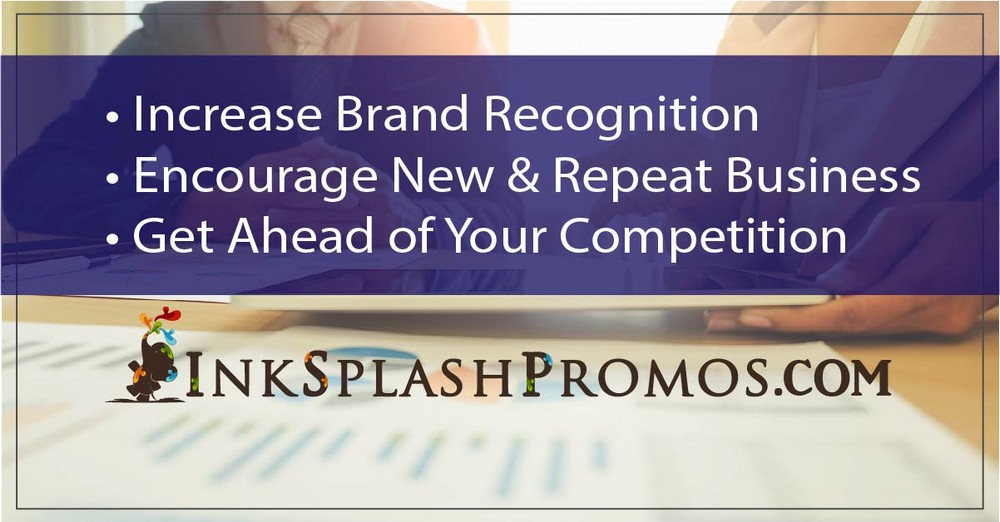 How Do Promotional Products Rank in 2017?
Advertising has a tough job. While aiming to increase recall and improve resonance, advertising is also working to reach the majority of your target market at the right time—the moments that influence consumers' decisions—all to encourage action. Advertising channels, such as promotional products, are the mediums brands use to communicate branding and messaging to consumers to accomplish marketing goals. But with so many options, how do brands choose their advertising channels?
"Promotional Products were Ranked Highest by consumers across all generations as the MOST EFFECTIVE advertising vehicle."
A 2016 study conducted by PPAI reveals that "U.S. consumers view promotional products as an important role in advertising. Consumers like promotional products. Consumers keep promotional products. Consumers have spoken and they praise promotional products as the leading advertising vehicle for brands."
We're going to highlight key findings from the study to give you a bird's eye view of the positive effect promotional products are having on your marketing campaigns.
Key Statistics
5 in 10 stated they come in contact with promotional products most of the time or at all times per day.

Nearly nine in 10 recipients are able to remember the branding and eight in 10 can recall messaging from at least one promotional product they received.

Eight in 10 consumers revealed that their impression of a brand positively changed directly as a result of receiving a promotional product from that brand.

Roughly eight in 10 admit to looking up the brand after receiving a promotional product, and 83% said they are more likely to do business with brands they've received promotional products from than brands they have not received promotional products from.

Promotional Products RANKED #1

When asked to rate which advertising channels provide consumers with an incentive to take action, all generations regarded promotional products as most effective.
Reach
The majority of consumers are exposed to promotional products most of the time each day; however, the average Millennial said they are in contact with a promotional product at all times.
81% of Consumers say they keep a promotional product for more than a year.
Interestingly, one in two consumers said they walk around with a promotional product such as a wearable item or a pocket product.
Branding has everything to do with identity; who you are and what kind of products and services you represent. Successful messaging then creates a voice for brands to connect with their target audiences and create a memorable consumer experience.
Attention to Detail
Resonance
Master marketer Seth Godin once remarked, "It is impossible to market at people any more. The only choice is to market with them." Advertising that creates resonance helps consumers to identify with the brand on a personal level and provides the foundation for an enduring brand relationship. Promotional products are proven channel for brands to generate a more favorable impression across all consumer audiences.
82% of consumers agreed that their impression of a brand positively changed as a direct result of receiving a promotional product.
Reaction
Advertising channels are the most important tool used by brands to reach a targeted audience, ensure that it resonates positively so that, most importantly, it generates the desired reaction. Promotional products are the optimal source to elicit a strong connection with recipients, spark interest, inspire action and effectively gain and retain consumers, ultimately enhancing brand loyalty.
| | | |
| --- | --- | --- |
| Brand Allure | Brand Favorability | Brand Loyalty |
| Roughly eight in 10 (79 percent) consumers said they have looked up a brand after receiving a promotional product. | 83 percent of consumers said they are more likely to do business with brands from which they received promotional products over other brands. | Results indicate that consumers who receive promotional products are more likely to increase loyalty to the brand. |
Relativity
Promotional products are BETTER RECEIVED & LESS AVOIDED by consumers than any other advertising vehicle.
The market for consumer awareness has become so competitive that attention can be regarded as a currency in the world of advertising. The rising cost of this element is reason enough for brands to consider their return on investment, such as which ad vehicles have a higher probability of being received by consumers.
---
---
Credit: Mapping Out The Modern Consumer - 2017 PPAI Consumer Study https://static.ppai.org/research/consumer/PPAI2017ConsumerStudyReport.pdf
---
Category:
Tags: promotional products, promotional product trends, marketing strategy, advertising statistics